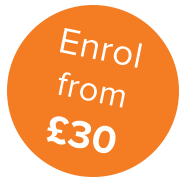 Disability Issues
Level: Professional Development – QLS Level 3
By successfully completing this course, you will:
Gain skills and knowledge in Disability Issues to expand an existing practice, as a foundation qualification towards further studies, or for personal interest
Be awarded the BSY Professional Certificate of Merit
Receive the Certificate of Achievement at QLS Level 3*
Be eligible to become a member of AHCP (Association of Complementary Practitioners)
You can study this course from the comfort of your own home; in your own time and at your own pace; with helpful support and encouragement from our friendly tutors.
Course overview
In a truly inclusive society, differences and diversity are celebrated, equal opportunity is freely available and ability, not impairment, is what is noticed. This course aims to give an overview of disability in the context of today's society; to encourage you to really think about disability and to help to demystify common perceptions and beliefs about people with disabilities. You will complete this course with a wide-ranging knowledge of the issues and dilemmas people face on a daily basis and hopefully with an enhanced understanding and empathy.
Syllabus
Practical training
No practical training is required to complete this course.