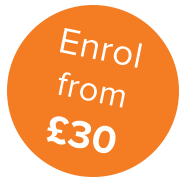 Dharma Practices
Level: Practitioner QLS level 3
By successfully completing this course, you will:
Gain skills and knowledge to practice Dharma Practices – graduates of this course can also obtain professional liability insurance
Receive the Certificate of Achievement at QLS Level 3*
Become a Registered BSY Dharma Practitioner
Be awarded the professional BSY Diploma
Be eligible to become a member of AHCP (Association of Complementary Practitioners)
You can study this course from the comfort of your own home; in your own time and at your own pace; with helpful support and encouragement from our friendly tutors.
Course overview
The word 'dharma' comes from Sanskrit and can be translated as 'one's righteous duty' or any 'virtuous path'. In the context of this course it is used to explain the holistic rituals, therapies and treatment formulations which are used by counsellors, therapists and coaches to deal with a variety of physical, emotional and spiritual issues.
Syllabus
Practical training
No practical training is required to complete this course.