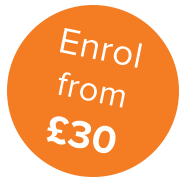 Creating with Miracles
By successfully completing this course, you will:
Gain skills and knowledge in Creating with Miracles
Be awarded the New Age Foundation Certificate in Mantic Arts
You can study this course from the comfort of your own home; in your own time and at your own pace; with helpful support and encouragement from our friendly tutors.
Course overview
This is a course about creating miracles, but not in the sense of making things out of thin air. What it does offer is another way of looking at the world. The course will explore the nature of perception, the power of choice and the mindfulness of being rather than doing.
It is a metaphysical course with practical application to everyday life. Its aim is to teach inner peace by finding ways to undo the thoughts which stop this peace from arising. It is about inner freedom, extending love and being in the moment.
Syllabus
Practical training
No practical training is required to complete this course.