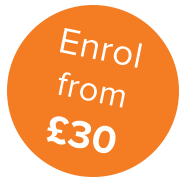 CPD Module 3 – Health & Safety in the Workplace
Level: Practitioner Development
By successfully completing this course, you will:
Be awarded the BSY Certificate of Completion
You can study this course from the comfort of your own home; in your own time and at your own pace; with helpful support and encouragement from our friendly tutors.
Course overview
Health and safety is a major concern in the modern work environment and it should be noted that the self-employed practitioner is legally responsible for the health and safety of his client, himself and anyone in the wider community affected by his work practice. Making an assessment of the risks in a practice is a critical step towards ensuring it is operated as safely as possible, and within the requirements of the law.
Successful practice management inevitably includes dealing occasionally with clients who are unhappy or even aggressive. Identifying the causes of difficult situations and learning how they can be defused or even turned to advantage is a skill that will prove valuable to the practitioner.
Syllabus
Practical training
No practical training is required to complete this course.