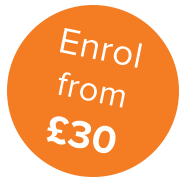 Couple Counselling
Level: Professional Development
By successfully completing this course, you will:
Gain skills and knowledge in Couple Counselling to expand an existing practice, as a foundation qualification towards further studies, or for personal interest
Be awarded the BSY Professional Certificate of Merit
Be eligible to become a member of AHCP (Association of Complementary Practitioners)
You can study this course from the comfort of your own home; in your own time and at your own pace; with helpful support and encouragement from our friendly tutors.
Course overview
As divorce rates soar, relationship counselling is more in demand than ever. The course develops the counsellor's understanding of relationship dynamics and the role of each individual. It considers how the needs of each partner can be accommodated, and looks at ways of improving communication within the relationship, introducing compromise or change where necessary. It also looks at relationships where the best solution may be its discontinuation.
Syllabus
Practical training
No practical training is required to complete this course.