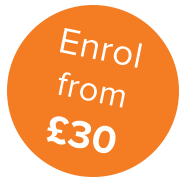 Counselling for Debt Crisis Anxiety
Level: Professional Development – QLS Level 3
By successfully completing this course, you will:
Gain skills and knowledge in Counselling for Debt Crisis Anxiety
Be awarded the BSY Professional Certificate of Merit
Receive the Certificate of Achievement at QLS Level 3*
Be eligible to become a member of AHCP (Association of Complementary Practitioners)
You can study this course from the comfort of your own home; in your own time and at your own pace; with helpful support and encouragement from our friendly tutors.
Course overview
Debt is currently a modern day phenomenon – large numbers of people are facing financial hardship in the UK with a corresponding increase in numbers of people seeking counselling to help them cope with the anxieties resulting from debt crisis. This requires a specialised therapeutic approach, with a comprehensive knowledge of counselling skills and theory together with the psychology of debt itself, as well as understanding of UK legislation relating to debt, all of which are covered in this course.
The three main approaches of psychodynamic, behavioural and humanist counselling will be studied in detail, together with the application of therapeutic skills to help clients deal with the stresses of debt crisis anxiety.
Syllabus
Practical training
No practical training is required to complete this course.