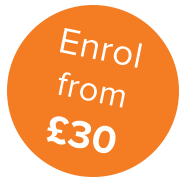 Corporate Stress Management
Level: Professional Development
By successfully completing this course, you will:
Gain skills and knowledge in Corporate Stress Management to expand an existing practice, as a foundation qualification towards further studies, or for personal interest
Be awarded the BSY Professional Certificate of Merit
Be eligible to become a member of AHCP (Association of Complementary Practitioners)
You can study this course from the comfort of your own home; in your own time and at your own pace; with helpful support and encouragement from our friendly tutors.
Course overview
Many man-hours are lost due to stress-related illnesses and this, of course, leads to loss of production.  It makes good economic sense for companies to use trained therapists to reduce that loss. Employers today recognise their responsibility to care for staff's well-being.  This course is designed to train the stress consultant, counsellor or psychotherapist who wishes to specialise in the treatment of corporate stress.
Syllabus
Practical training
No practical training is required to complete this course.