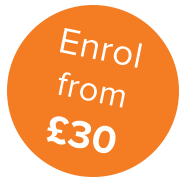 Compulsive Behavioural Disorders
Level: Professional Development – QLS Level 3
By successfully completing this course, you will:
Gain skills and knowledge in Compulsive Behavioural Disorders to expand an existing practice, as a foundation qualification towards further studies, or for personal interest
Be awarded the BSY Professional Certificate of Merit
Receive the Certificate of Achievement at QLS Level 3*
Be eligible to become a member of AHCP (Association of Complementary Practitioners)
You can study this course from the comfort of your own home; in your own time and at your own pace; with helpful support and encouragement from our friendly tutors.
Course overview
This course is formulated to look beyond the orthodox approach and appreciate that individuals who are suffering from established patterns of compulsive eating, dieting, working, cleaning, gambling, spending, exercising etc. are involved in addictive behaviours, which, as well as being progressive diseases, include among their many harmful effects the disruption and prevention of honest intimacy and contact within a family unit.
Syllabus
Practical training
No practical training is required to complete this course.