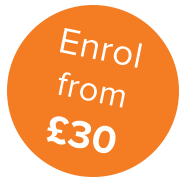 Co-dependency Counselling
Level: Professional Development – QLS Level 3
By successfully completing this course, you will:
Gain skills and knowledge in Co-dependency Counselling to expand an existing practice, as a foundation qualification towards further studies, or for personal interest
Be awarded the BSY Professional Certificate of Merit
Receive the Certificate of Achievement at QLS Level 3*
Be eligible to become a member of AHCP (Association of Complementary Practitioners)
You can study this course from the comfort of your own home; in your own time and at your own pace; with helpful support and encouragement from our friendly tutors.
Course overview
For those living in a co-dependent relationship there is often a constant battle for survival against pain and frustration. Many such individuals wander from one disastrous relationship to another or resign themselves to an unsatisfying relationship. Co-dependents are capable of healthy and happy relationships if they are fortunate enough to be able to avail themselves of the services of a counsellor or therapist who is aware of the difficulties that they are experiencing and who has the knowledge and skills to enable them to successfully address the problem.
Syllabus
Practical training
No practical training is required to complete this course.