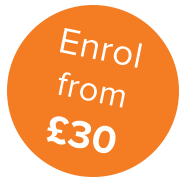 Clinical Audit
Level: Professional Development
By successfully completing this course, you will:
Gain skills and knowledge in Clinical Audit to expand an existing practice, as a foundation qualification towards further studies, or for personal interest
Be awarded the BSY Professional Certificate of Merit
Be eligible to become a member of AHCP (Association of Complementary Practitioners)
You can study this course from the comfort of your own home; in your own time and at your own pace; with helpful support and encouragement from our friendly tutors.
Course overview
This course is designed for all healthcare professionals, from any discipline, who want to learn how to conduct clinical audits. It can also be used as 'best practice' by complementary therapists, counsellors, education staff, charity workers etc. Clinical audit is an important skill which ensures the delivery of high quality care, and ultimately impacts on the clients'/patients' experiences. Many audit topics, such as record-keeping, infection control and hygiene and client/patient satisfaction are relevant to many different professionals. The course explains in simple language how to conduct an audit step by step, and gives you practical and useful tips. It encourages you to begin to design and develop your own clinical audit and explains the potential pitfalls you may encounter and how to avoid them.  This comprehensive course is a great starting point for anyone who wants to get a clinical audit started in the workplace.
Syllabus
Practical training
No practical training is required to complete this course.