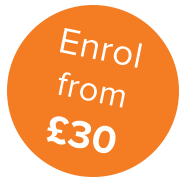 Chi Kung
Level: Practitioner level 3
By successfully completing this course, you will:
Gain skills and knowledge to practice Chi Kung – graduates of this course can also obtain professional liability insurance
Become a Registered BSY Chi Kung Practitioner
Be awarded the professional BSY Diploma
Be eligible to become a member of AHCP (Association of Complementary Practitioners)
You can study this course from the comfort of your own home; in your own time and at your own pace; with helpful support and encouragement from our friendly tutors.
Course overview
Chi Kung is the underlying practice for Tai Chi and Kung Fu. It is the Chinese art of healing the body and calming the mind using gentle movements, postures, breathing and focus. The course covers basic exercises to advanced Chi Kung systems, Standing Tree and Eight Pieces of Brocades that have been practised in China for centuries.  It explores basic principles and methods of practice as well as advanced practices of generating and moving chi around the body.
Syllabus
Practical training
No practical training is required to complete this course.