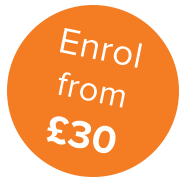 Celtic Angels
By successfully completing this course, you will:
Gain skills and knowledge in Celtic Angels
Be awarded the New Age Foundation Certificate in Mantic Arts
You can study this course from the comfort of your own home; in your own time and at your own pace; with helpful support and encouragement from our friendly tutors.
Course overview
For centuries there has been a belief that Celtic Angels watch over and lovingly guard many well-known Celtic and ancient sacred sites. They are sometimes called the protectors and healers of Dolmens, High Crosses, Stone Circles and Holy Wells.
These enlightened, wise spiritual beings are thought to work patiently alongside Mother Nature, as they seek to impart this sacred knowledge to us, helping us connect to the ancient spiritual field of the ancestors.
This course is designed to help students to be able to connect with and work alongside the Celtic Angels of sacred sites, using the different Celtic Angel information and techniques from the course.
Syllabus
Practical training
No practical training is required to complete this course.