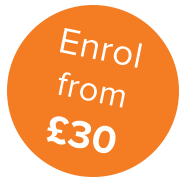 Cardio-Care Therapist
Level: Professional Development
By successfully completing this course, you will:
Gain skills and knowledge in Cardio-Care to expand an existing practice, as a foundation qualification towards further studies, or for personal interest
Be awarded the BSY Professional Certificate of Merit
Be eligible to become a member of AHCP (Association of Complementary Practitioners)
You can study this course from the comfort of your own home; in your own time and at your own pace; with helpful support and encouragement from our friendly tutors.
Course overview
Heart problems are the greatest single cause of death in the western world. Yet in many other less technologically developed places, heart disease is very rare.  This course provides advice and information that will supplement, but not replace, medical advice.  It will equip you to practice as a holistic cardio-care practitioner, as well as aid the practitioner working in many related areas such as sport, stress management or natural healthcare.
Syllabus
Practical training
No practical training is required to complete this course.