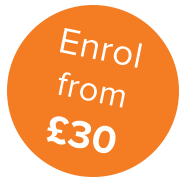 Buddhism
Level: Personal Achievement
By successfully completing this course, you will:
Understand Buddhism for personal interest or as a foundation for further study
Be awarded the BSY Certificate of Competence
You can study this course from the comfort of your own home; in your own time and at your own pace; with helpful support and encouragement from our friendly tutors.
Course overview
Buddhism is one of the world's six dominant religions; however, it has one significant difference.  Buddhism has no Creator, no Omnipotent Being. The Buddha himself is simply a Great Teacher, and an ever-growing number of Westerners are now coming into contact with his philosophy finding that if they truly open their hearts, it can bring inner peace and happiness. This course is an intriguing introduction to the subject, demonstrating that study can indeed change the way we look and feel about things.
Syllabus
Practical training
No practical training is required to complete this course.