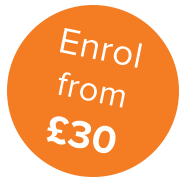 Body Language
Level: Professional Development
By successfully completing this course, you will:
Gain skills and knowledge in Body Language to expand your existing practice, or gain a foundation qualification prior to continuing your studies to become a practitioner
Be awarded the BSY Professional Certificate of Merit
Be eligible to become a member of AHCP (Association of Complementary Practitioners)
You can study this course from the comfort of your own home; in your own time and at your own pace; with helpful support and encouragement from our friendly tutors.
Course overview
Body language comprises almost 80% of human communication. It is of great importance in all business and social situations. When there is conflict between the spoken word and the messages the body sends out, the body language is stronger, and people tend to believe the message they see rather than the one they hear.  This course shows you how to 'read' and use body language effectively to avoid creating confusion and to maximise co-operation, and promotes an understanding of the difference between congruous and incongruous behaviour.
Syllabus
Practical training
No practical training is required to complete this course.