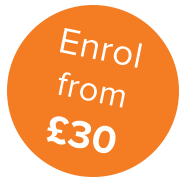 Biochemic Medicine Part 1
By successfully completing this course, you will:
Be awarded the BSY Professional Certificate of Merit
You can study this course from the comfort of your own home; in your own time and at your own pace; with helpful support and encouragement from our friendly tutors.
Course overview
If the body is denied the correct nutrients it will become ill and prone to disease. The body can recover from ailments by the restoration of lacking constituents. This is biochemistry, the chemistry of living tissue.
Syllabus
Practical training
No practical training is required to complete this course.