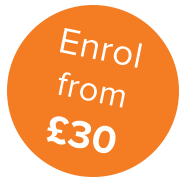 Behavioural Therapy
Level: Professional Development – QLS Level 3
By successfully completing this course, you will:
Gain skills and knowledge in Behavioural Therapy to expand an existing practice, as a foundation qualification towards further studies, or for personal interest
Be awarded the BSY Professional Certificate of Merit
Receive the Certificate of Achievement at QLS Level 3*
Be eligible to become a member of AHCP (Association of Complementary Practitioners)
You can study this course from the comfort of your own home; in your own time and at your own pace; with helpful support and encouragement from our friendly tutors.
Course overview
Adult behaviour and personality characteristics are influenced by events that occur during the early years of life. Many problems that confront society – aggression, alienation, suicide and mental illness – could perhaps be averted if we better understood how certain behaviours develop, and why they appear when they do. Behaviour therapy methods – systematic desensitisation, assertive training, positive reinforcement and self-regulation, amongst others – have been used successfully in treating a wide range of problems.
Syllabus
Practical training
No practical training is required to complete this course.