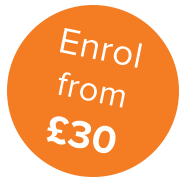 Astrology
By successfully completing this course, you will:
Gain skills and knowledge in Astrology
Be awarded the New Age Foundation Certificate in Mantic Arts
You can study this course from the comfort of your own home; in your own time and at your own pace; with helpful support and encouragement from our friendly tutors.
Course overview
This course will teach you how to construct and interpret a natal chart, using basic mathematical techniques, an Ephemeris, Table of Houses, the course instructions and various recommended texts. It will introduce you to the concepts of predictive work, and the nature of Solar Charts so that you could start to produce newspaper style popular horoscopes.
Syllabus
Practical training
No practical training is required to complete this course.