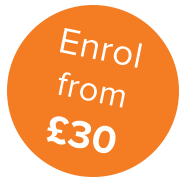 Assertiveness Skills
Level: Professional Development/Personal Achievement
By successfully completing this course, you will:
Gain skills and knowledge to expand an existing practice, as a foundation qualification towards further studies or for personal interest
Be awarded the BSY Professional Certificate of Merit
You can study this course from the comfort of your own home; in your own time and at your own pace; with helpful support and encouragement from our friendly tutors.
Course overview
Deficient actions and reactions always serve to produce feelings of contempt in other people. On the other hand, if an individual behaves in an aggressive manner and presents too strong an image, not only could this behaviour lead to disrupted communication with others, it will also tend to promote counter-aggression from those concerned. Aggressive behaviour and assertive behaviour should never be confused, for properly assertive behaviour, promotes a person's self-image and leads to a feeling of well being.
Syllabus
Practical training
No practical training is required to complete this course.