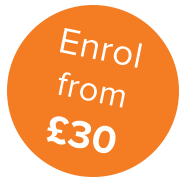 Aromatherapy for Family Health
Level: Professional Development/Personal Achievement
By successfully completing this course, you will:
Gain skills and knowledge in Aromatherapy for Family Health to expand an existing practice, as a foundation qualification towards further studies, or for personal interest
Be awarded the BSY Certificate of Competence
You can study this course from the comfort of your own home; in your own time and at your own pace; with helpful support and encouragement from our friendly tutors.
Course overview
This course is designed to introduce you to the art and science of Aromatherapy. It will enable you to use essential oils safely at home for a variety of conditions. In addition, it will encourage you to appreciate the aesthetics of Aromatherapy, developing the senses of touch and smell. The course could also provide a 'taster' if you wish to progress onto BSY 's professional Aromatherapy courses.
Syllabus
Practical training
No practical training is required to complete this course.