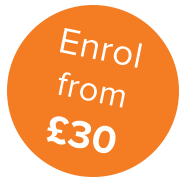 Anti-Ageing (Understanding the ageing process)
**NEW COURSE COMING 15 OCTOBER 2023**
To secure your place on this course, please click the 'enrol now' button below. You will be sent your course programme from 15th  October 2023.  Alternatively, please contact our student advisors for further information and guidance.
Level: Professional Development
By successfully completing this course, you will:
Gain skills and knowledge in Anti-Ageing to expand an existing practice, as a foundation qualification towards further studies, or for personal interest
Be awarded the BSY Professional Certificate of Merit
Be eligible to become a member of AHCP (Association of Complementary Practitioners)
This course is available on our unique online platform with access to accompanying videos and interactive media to support your theory work.
Course overview
There is no 'Elixir of Life' that can slow down or reverse the ageing process. To avoid premature ageing we need to appreciate and make improvements to all the factors that make up the ageing process.  This course considers how to make effective improvements in brain function, skin appearance and energy levels; how to avoid degenerative diseases and how to get the best from supplements.
Syllabus
Practical training
No practical training is required to complete this course.