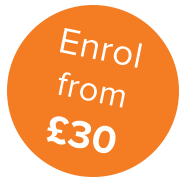 Animal Care and Management
Level: Professional Development – QLS Level 3
By successfully completing this course, you will:
Gain skills and knowledge in Animal Care & Management
Be awarded the BSY Professional Certificate of Merit
Receive the Certificate of Achievement at QLS Level 3*
Be eligible to become a member of AHCP (Association of Complementary Practitioners)
You can study this course from the comfort of your own home; in your own time and at your own pace; with helpful support and encouragement from our friendly tutors.
Course overview
The Animal Care and Management course provides a grounding in a wide range of relevant subject areas connected with caring for and managing animals. Subjects covered include animal behaviour, health and welfare, nutrition and accommodation of most domestic species including cats, dogs, rodents, lizards, snakes, birds and fish. Students will also be introduced to legislation and social debate regarding the welfare and use of animals for food, farming, science and entertainment. This course would be useful for students who are either dedicated pet owners or interested in working with animals.
Syllabus
Practical training
No practical training is required to complete this course.