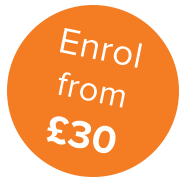 Animal Anatomy & Physiology
Level: Professional Development – QLS Level 3
By successfully completing this course, you will:
Gain skills and knowledge in Animal Anatomy & Physiology
Be awarded the professional BSY Diploma.
Receive the Certificate of Achievement at QLS Level 3*
Be eligible to become a member of AHCP (Association of Complementary Practitioners)
You can study this course from the comfort of your own home; in your own time and at your own pace; with helpful support and encouragement from our friendly tutors.
Course overview
Mammals, birds, fish and reptiles are all examined in this comprehensive course, which focuses in particular on the most common animals seen within veterinary practice.  By looking at the ways in which body systems work, you will be able to appreciate the differences and similarities between a wide range of species, including their musculoskeletal systems, tissues, cardiovascular systems, senses, nervous systems, respiration and reproduction.  Throughout the course you will examine the biological mechanisms of mammals and other species, learning about the structure and function of the various body systems and how to identify the unique characteristics of specific species. This is both a valuable stand-alone course and an excellent foundation for further study of animal health and welfare.
Syllabus
Practical training
No practical training is required to complete this course.