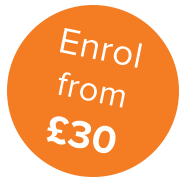 Angel Magic
By successfully completing this course, you will:
Gain skills and knowledge in Angel Magic
Be awarded the New Age Foundation Certificate in Mantic Arts
You can study this course from the comfort of your own home; in your own time and at your own pace; with helpful support and encouragement from our friendly tutors.
Course overview
Belief in Angel Magic is as old as the belief in Angels themselves. Angel Magic is the ancient art and ritual of summoning and communicating with Angels. After some decades of being unfashionable, the modern world has re–discovered Angels and the use of magic for the benefit of mankind. Discover how to find and invoke your own guardian angel, how to use angel spells and work magic with angels.
Syllabus
Practical training