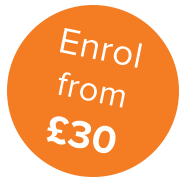 Angel Healing
By successfully completing this course, you will:
Gain skills and knowledge in Angel Healing
Be awarded the New Age Foundation Certificate in Mantic Arts
You can study this course from the comfort of your own home; in your own time and at your own pace; with helpful support and encouragement from our friendly tutors.
Course overview
Using a practical, down-to-earth, spiritual healing approach, this course aims to connect you effortlessly with the Angelic realm. You will learn how to work alongside your Guardian Angel and the seven main Archangels to bring peace, healing, unconditional love, joy and abundance into your life and the lives of those around you through the use of meditation, vision boards, Angel cards and hands on healing
Syllabus
Practical training
No practical training is required to complete this course.