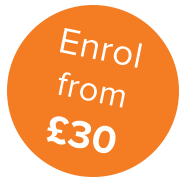 Allergies: Testing and Treatments
Level: Practitioner QLS level 3
By successfully completing this course, you will:
Gain skills and knowledge to practice Allergies: Testing and Treatments – graduates of this course can also obtain professional liability insurance
Receive the Certificate of Achievement at QLS Level 3*
Become a Registered BSY Allergies: Testing and Treatments Practitioner
Be awarded the professional BSY Diploma
Be eligible to become a member of AHCP (Association of Complementary Practitioners)
You can study this course from the comfort of your own home; in your own time and at your own pace; with helpful support and encouragement from our friendly tutors.
Course overview
Allergic reactions, abnormal responses to normally harmless substances that can sometimes even be life threatening are an increasing problem as we are increasingly exposed to pollutants and chemicals of all kinds. The need for fast, accurate testing and holistic treatment is becoming more and more important.
Syllabus
Practical training
No practical training is required to complete this course.