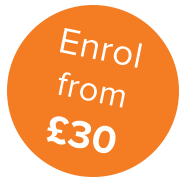 Alexander Technique Therapy
Level: Professional Development/Personal Achievement
By successfully completing this course, you will:
Gain skills and knowledge to expand your existing practice, gain a foundation qualification prior to continuing your studies to become a practitioner, or develop your understanding for personal interest
Be awarded the BSY Professional Certificate of Merit
You can study this course from the comfort of your own home; in your own time and at your own pace; with helpful support and encouragement from our friendly tutors.
Course overview
Better posture can bring 'striking improvements in such diverse things as high blood pressure, breathing, depth of sleep, overall cheerfulness and mental alertness… and also in such a refined skill as playing a stringed instrument'. Using these simple methods to improve posture, enabling the body to work in a more natural, relaxed and efficient manner, promoting a harmonious state of both body and mind and helping a whole range of medical conditions.
Syllabus
Practical training
No practical training is required to complete this course.