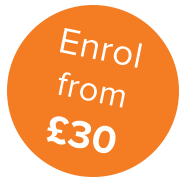 Wicca (Advanced)
By successfully completing this course, you will:
Gain skills and knowledge in Advanced Wicca
Be awarded the New Age Foundation Certificate in Mantic Arts
You can study this course from the comfort of your own home; in your own time and at your own pace; with helpful support and encouragement from our friendly tutors.
Course overview
This course covers advanced magic that can be used to attract positive energies to change and enhance life. We follow the ancient ways that stretch back over thousands of years, enabling us to harness the wisdom of the ages. Covering Love, Money and Sex Magic, Charms and Talismans, Advanced Candle Magic and Dream Interpretations, this course will help you improve your life, and the lives of others.
Syllabus
Practical training
No practical training is required to complete this course.