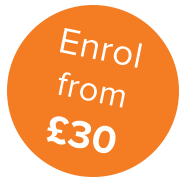 Social Psychology (Advanced)
Level: Professional Development
By successfully completing this course, you will:
Gain skills and knowledge in Advanced Social Psychology
Be awarded the BSY Professional Certificate of Merit
Be eligible to become a member of AHCP (Association of Complementary Practitioners)
You can study this course from the comfort of your own home; in your own time and at your own pace; with helpful support and encouragement from our friendly tutors.
Course overview
This course considers behaviour in organisations, with special attention to those managing deviance, whether criminal or psychological, and the psychological effects of a class society. The way people are influenced by others is basic, whether through conformity, compliance or obedience, and we look at established theories like attribution processes and the effects of behaviourism, ending with an original emphasis on the incompleteness of adaptation.
Syllabus
Practical training
No practical training is required to complete this course.