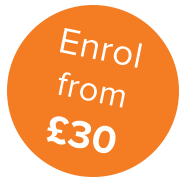 Native American Teachings (Advanced)
By successfully completing this course, you will:
Gain skills and knowledge in Advanced Native American Teachings
Be awarded the New Age Foundation Certificate in Mantic Arts
You can study this course from the comfort of your own home; in your own time and at your own pace; with helpful support and encouragement from our friendly tutors.
Course overview
Native American culture and spirituality are inextricably intertwined. This fascinating course examines the philosophy behind Native American belief, studying the general principles and applying them in everyday life. Each unit contains simple, practical exercises which will bring the student closer to the very essence of the Native American spiritual path. This course will not only help you to understand Native American teachings, it will help you to live them to the full.
Syllabus
Practical training
No practical training is required to complete this course.