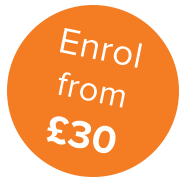 Herbalism (Advanced)
Level: Practitioner QLS level 4
By successfully completing this course, you will:
Gain skills and knowledge to practice Advanced Herbalism – graduates of this course can also obtain professional liability insurance
Receive the Certificate of Achievement at QLS Level 4*
Become a Registered BSY Advanced Herbalism Practitioner
Be awarded the professional BSY Diploma
Be eligible to become a member of AHCP (Association of Complementary Practitioners)
You can study this course from the comfort of your own home; in your own time and at your own pace; with helpful support and encouragement from our friendly tutors.
Course overview
Modern scientific analysis is proving what ancient physicians instinctively understood about the therapeutic properties of herbs. With the interest in herbal medicine growing more people are turning to this form of therapy as an alternative to orthodox drugs. This course will assist you in the search for information about the safe use of herbs and how to effectively apply that knowledge to the treatment of a multitude of disorders.
Syllabus
Practical training
No practical training is required to complete this course.