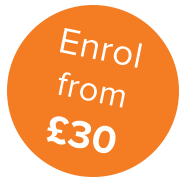 Flower Essences (Advanced)
Level: Practitioner level 3
By successfully completing this course, you will:
Gain skills and knowledge to practice Advanced Flower Essences – graduates of this course can also obtain professional liability insurance
Become a Registered BSY Advanced Flower Essences Practitioner
Be awarded the professional BSY Diploma
Be eligible to become a member of AHCP (Association of Complementary Practitioners)
You can study this course from the comfort of your own home; in your own time and at your own pace; with helpful support and encouragement from our friendly tutors.
Course overview
Whether you have an interest in the healing powers of flowers or are already attuned to the healing essences produced from the plants growing in the English countryside, this course is designed to expand that knowledge to include the healing qualities of flowers, both simple and exotic, from all over the world.This course can be used to complement other forms of complementary therapy.
Syllabus
Practical training
No practical training is required to complete this course.