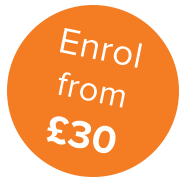 Crystal Healing (Advanced)
Level: Practitioner QLS level 4
By successfully completing this course, you will:
Gain skills and knowledge to practice Advanced Crystal Healing – graduates of this course can also obtain professional liability insurance
Receive the Certificate of Achievement at QLS Level 4*
Become a Registered BSY Advanced Crystal Healing Practitioner
Be awarded the professional BSY Diploma
Be eligible to become a member of AHCP (Association of Complementary Practitioners)
You can study this course from the comfort of your own home; in your own time and at your own pace; with helpful support and encouragement from our friendly tutors.
Course overview
In many ancient cultures the power of stones, both precious and semi-precious, was considered an intimate part of the healing process and had also a central role in spiritual and religious practices aimed at developing spiritual and physical well-being. The therapy is based on the theory that organs and cells of the body respond in particular ways to particular patterns of vibration. Each part of the body has a natural resonance and responds to vibrations in harmony with it. Dissonant vibrations, caused by poor physical or emotional health affects the frequency at which cells and tissues of the body vibrate and therapists restore and strengthen healthy frequencies by directing harmonious vibrations with the appropriate crystals. This course is designed for the student who is new to the idea of crystal healing as well as the therapist who wishes to learn more.
Syllabus
Practical training
No practical training is required to complete this course.