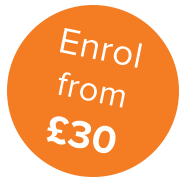 Corporate Stress Management (Advanced)
Level: Practitioner QLS level 4
By successfully completing this course, you will:
Gain skills and knowledge to practice Advanced Corporate Stress Management – graduates of this course can also obtain professional liability insurance
Receive the Certificate of Achievement at QLS Level 4*
Become a Registered BSY Advanced Corporate Stress Management Practitioner
Be awarded the professional ASC Diploma
Be eligible to become a member of AHCP (Association of Complementary Practitioners)
You can study this course from the comfort of your own home; in your own time and at your own pace; with helpful support and encouragement from our friendly tutors.
Course overview
In the UK alone, as many as one in five people suffer from high levels of work-related stress. These figures could be interpreted as approximately 6.7 million working days lost each year at a massive cost to industry. There is an ever-increasing need for the Advanced Corporate Stress Management Consultant to identify the high levels of stress and implement appropriate strategies to counter it.
Syllabus
Practical training
No practical training is required to complete this course.