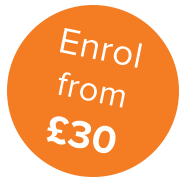 Yoga Intermediate – Part 2
Level: Professional Development/Personal Achievement
By successfully completing this course, you will:
Gain skills and knowledge to expand an existing practice, as a foundation qualification towards further studies, or for personal interest
Be awarded the BSY Professional Certificate of Merit
You can study this course from the comfort of your own home; in your own time and at your own pace; with helpful support and encouragement from our friendly tutors.
Course overview
Building on the lessons learned in Part 1, this introduces you to a further range of postures and opens up a whole new world of well-being. Yoga has long been used to promote fitness of body and mind, and many people have benefited from its practice. Yoga heightens our awareness and enjoyment of the present moment. It teaches us to transcend the tensions and anxieties of life, so that we may become completely alive in the present.
Syllabus
Practical training
No practical training is required to complete this course.