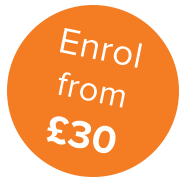 Working with Chakras
By successfully completing this course, you will:
Gain knowledge in Working with Chakras
Be awarded the New Age Foundation Certificate in Mantic Arts
You can study this course from the comfort of your own home; in your own time and at your own pace; with helpful support and encouragement from our friendly tutors.
Course overview
This course will enable you to understand the ancient Hindu concept of the seven energy systems within us all. In Yogic philosophy the chakras are spinning spheres which transform energy between matter and consciousness.  Our body is a vehicle accompanying us through life and our chakras are 'wheels'. When our chakras become blocked, the vehicle cannot steer a healthy course.
Syllabus
Practical training
No practical training is required to complete this course.