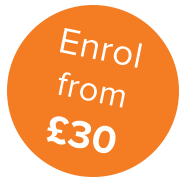 Selection Interview Techniques
Level: Professional Development
By successfully completing this course, you will:
Gain skills and knowledge in Selection Interview Techniques to expand an existing practice, as a foundation qualification towards further studies, or for personal interest
Be awarded the BSY Professional Certificate of Merit
Be eligible to become a member of AHCP (Association of Complementary Practitioners)
You can study this course from the comfort of your own home; in your own time and at your own pace; with helpful support and encouragement from our friendly tutors.
Course overview
The selection of employees, with the ensuing costs and risks associated with such a decision, is one of the most critical steps in the entire process of managing. The importance of the selection decision is further emphasised through the costs associated with mis-hiring.  These cost figures can include wasted salary, squandered training, poor service to clients and loss of business opportunities. This course is essential to any small business, and will help you avoid such mistakes.
Syllabus
Practical training
No practical training is required to complete this course.