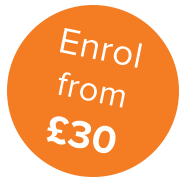 Seated Upper Body Massage
Level: Practitioner level 3
By successfully completing this course, you will:
Gain skills and knowledge to practice Seated Upper Body Massage – graduates of this course can also obtain professional liability insurance
Become a Registered BSY Seated Upper Body Massage Practitioner
Be awarded the professional BSY Diploma
Be eligible to become a member of AHCP (Association of Complementary Practitioners)
You can study this course from the comfort of your own home; in your own time and at your own pace; with helpful support and encouragement from our friendly tutors.
Course overview
This is a specific form of massage which is carried out on an individual who is clothed and is in a sitting position, usually in a special adjustable ergonomically designed massage chair or an adjustable desk top massage unit. As well as using many of the usual massage strokes the massage emphasises the importance of stretching and deep tissue work. It can be carried out in a wide variety of locations and is an ideal form of massage for anyone who has limited time or who has physical limitations that make using a massage couch difficult.
Syllabus
Practical training
No practical training is required to complete this course.