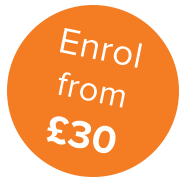 Positive Thinking
Level: Professional Development/Personal Achievement
By successfully completing this course, you will:
Gain skills and knowledge to expand an existing practice, as a foundation qualification towards further studies, or for personal interest
Be awarded the BSY Professional Certificate of Merit
You can study this course from the comfort of your own home; in your own time and at your own pace; with helpful support and encouragement from our friendly tutors.
Course overview
Everyone has a creative mind and it can either work for you or against you, depending on what you programme into it.  Thought has power. Affirmations are positive statements that help focus awareness on your power and ability to create, and have, what you want. Your beliefs about reality create your experience of it. Your affirmations can and will work. Believe that nothing is too good to last and that nothing is too wonderful to happen. It is not what you think you are, rather what you think – YOU ARE.
Syllabus
Practical training
No practical training is required to complete this course.