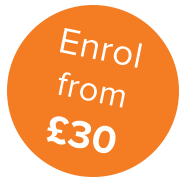 Palmistry
By successfully completing this course, you will:
Gain skills and knowledge in Palmistry
Be awarded the New Age Foundation Certificate in Mantic Arts
You can study this course from the comfort of your own home; in your own time and at your own pace; with helpful support and encouragement from our friendly tutors.
Course overview
Palmistry has been practised since the dawn of time. The ancient Chinese, Egyptians, Chaldeans and Indians all adapted the art to fit the needs of their cultures. Today, palmistry enjoys its status both as an art and science. In this course you will learn how to read character from the shape and form of the hand, thumb and fingers, and the essentials of prediction from the markings of the hand.
Syllabus
Practical training
No practical training is required to complete this course.