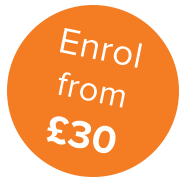 NCFE CACHE Level 3 Certificate in Understanding
Mental Health
Qualification reference: RQF 601/8968/X
Level: NCFE CACHE Level 3
By successfully completing this course, you will:
Gain increased knowledge and understanding of mental health and mental well-being
Be awarded the NCFE CACHE Level 3 Certificate in Understanding Mental Health* – a nationally recognised qualification, regulated by
Ofqual in England
Available to study online only
You can study this course from the comfort of your own home; in your own time and at your own pace; with helpful support and encouragement from our friendly tutors.
Course overview
Mental health legislation, services and public attitudes have evolved over time. This course focuses on the study of mental health and mental well-being to support different occupational areas. You will understand how to support mental well-being through various stages of life, mental ill health, treatment options available and the potential consequences of mental ill health, as well as the skills required to work in a mental health service.
Syllabus
Practical training
No practical training is required to complete this course.