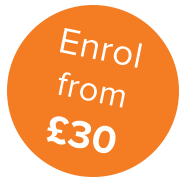 NCFE CACHE Level 2 Certificate in the Principles of Care Planning
Qualification reference: RQF 601/7566/7
Level: NCFE CACHE Level 2
By successfully completing this course, you will:
Gain knowledge and understanding of care planning
Be awarded the NCFE CACHE Level 2 Certificate in the Principles of Care Planning* – a nationally recognised qualification, regulated by
Ofqual in England
Available to study by any one of the following methods; Paper based or Mixed
You can study this course from the comfort of your own home; in your own time and at your own pace; with helpful support and encouragement from our friendly tutors.
Course overview
This qualification aims to develop your knowledge and understanding of:
the principles and processes of person-centred thinking, planning and review
how to work with individuals to carry out activities specified in their care or support plan, including person-centred assessment, planning, implementation and review
the promotion of health and well-being through nutrition and hydration
supporting individuals to maintain personal hygiene
supporting individuals to manage continence and the use of continence equipment
supporting individuals with sleep.
The course will help learners to understand their role in supporting the preferences and needs of individuals in relation to their care or support, the development and implementation of care plans and contributing to the review of these by observing, monitoring and reporting on the care activities they're responsible for.
Syllabus
Practical training
No practical training is required to complete this course.