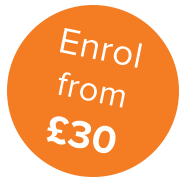 Native American Teachings
By successfully completing this course, you will:
Gain skills and knowledge in Native American Teachings
Be awarded the New Age Foundation Certificate in Mantic Arts
You can study this course from the comfort of your own home; in your own time and at your own pace; with helpful support and encouragement from our friendly tutors.
Course overview
The Native Americans looked to the earth mother and to nature for signs, omens and guidance. They discovered the life gift, making full use of talents and abilities, whilst obeying the balance of Universal Law. There are many who are denied the right way in life, often resulting in psychosomatic illness.  This can be healed by 'walking in balance', the Native American way.
Syllabus
Practical training
No practical training is required to complete this course.