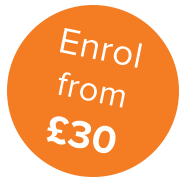 Native American Medicinal Botany
By successfully completing this course, you will:
Gain skills and knowledge in Native American Medicinal Botany
Be awarded the New Age Foundation Certificate in Mantic Arts
You can study this course from the comfort of your own home; in your own time and at your own pace; with helpful support and encouragement from our friendly tutors.
Course overview
Over many centuries, the original natives of Canada and North America studied their local flora to gain extensive knowledge of the healing properties and other uses the plants might have. Today we too can share this knowledge and come to understand the healing philosophy of the Native American peoples, so learning a valuable lesson to apply to the practice of herbal medicine in our modern world.
Syllabus
Practical training
No practical training is required to complete this course.