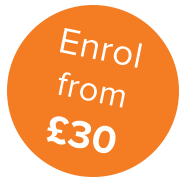 Developing Active Listening Skills
Level: Professional Development
By successfully completing this course, you will:
Gain skills and knowledge in Developing Active Listening Skills to expand an existing practice, as a foundation qualification towards further studies, or for personal interest
Be awarded the BSY Professional Certificate of Merit
Be eligible to become a member of AHCP (Association of Complementary Practitioners)
You can study this course from the comfort of your own home; in your own time and at your own pace; with helpful support and encouragement from our friendly tutors.
Course overview
What exactly it is that the professional counsellor does differently that enables him or her to foster a healing relationship with another person? Why it is that often both children and adults find it easier to talk to a comparative stranger than to their parents, spouse, family or friends? Perhaps the most essential ingredients for an effective helping relationship is 'the language of acceptance'. This course will help you develop your active listening skills and, thereby help you develop further your healing relationships with your clients.
Syllabus
Practical training
No practical training is required to complete this course.