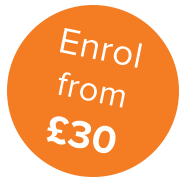 Creating with Angels
By successfully completing this course, you will:
Gain skills and knowledge in Creating with Angels
Be awarded the New Age Foundation Certificate in Mantic Arts
You can study this course from the comfort of your own home; in your own time and at your own pace; with helpful support and encouragement from our friendly tutors.
Course overview
The aim of this course is to increase awareness of our connection with angels to an even deeper level.  When we have chosen the spiritual path, we know we are guided by spirit and that we are never alone.  By attuning to the angels for creative inspiration we can access automatic writing, painting and other creative activities. You will be guided to produce creative responses in the media with which you feel most comfortable, be it creative writing, visual expression, painting using mixed media, music, dance or video.
Syllabus
Practical training
No practical training is required to complete this course.