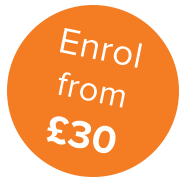 Chinese Massage and Acupressure Part 1
By successfully completing this course, you will:
Receive the Certificate of Achievement at QLS Level 2*
Be awarded the BSY Professional Certificate of Merit
You can study this course from the comfort of your own home; in your own time and at your own pace; with helpful support and encouragement from our friendly tutors.
Course overview
In this course you will study both Acupressure and Tu'ina. Acupressure is the technique of stimulating acupressure points along the body's meridians to unblock the life-force energies and Tu'ina incorporates the therapies of Massage, Meridians and Moxibustion. This course instructs in treatment techniques, which benefit even the deep tissues of the body to restore good health and harmony. It is essential that you progress to the advanced course to complete your studies to practitioner level.
Syllabus
Practical training
No practical training is required to complete this course.