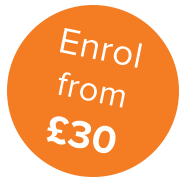 Biochemic Medicine Part 2
Level: Practitioner level 3
By successfully completing this course, you will:
Gain skills and knowledge to practice Biochemic Medicine – graduates of this course can also obtain professional liability insurance
Become a Registered BSY Biochemic Medicine Practitioner
Be awarded the professional BSY Diploma
Be eligible to become a member of AHCP (Association of Complementary Practitioners)
You can study this course from the comfort of your own home; in your own time and at your own pace; with helpful support and encouragement from our friendly tutors.
Course overview
For the therapist who has already attained the Biochemic Medicine Professional Certificate of Merit, this course will build up a sound working knowledge of Biochemic Tissue Salts and will develop the confidence to use them in practice.  These two courses, if taken together, will open new opportunities for treatment and will considerably add to the help that the practitioner can offer to clients.
Syllabus
Practical training
No practical training is required to complete this course.