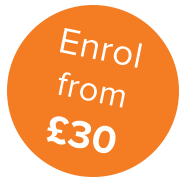 Basic Pharmacology
Level: Professional Development – QLS Level 3
By successfully completing this course, you will:
Gain skills and knowledge in Basic Pharmacology to expand an existing practice, as a foundation qualification towards further studies, or for personal interest
Be awarded the BSY Professional Certificate of Merit
Receive the Certificate of Achievement at QLS Level 3*
Be eligible to become a member of AHCP (Association of Complementary Practitioners)
You can study this course from the comfort of your own home; in your own time and at your own pace; with helpful support and encouragement from our friendly tutors.
Course overview
Clients seeking complementary therapy may well have underlying physical conditions and be taking medication. An underpinning basic knowledge of pharmacology and the actions of drugs in the body will provide complementary practitioners with understanding of medical treatments enabling them to develop more appropriate therapeutic programmes for clients.
Study of common major medical conditions with their pharmacological interventions will be included. Students will learn to recognise possible side effects of drugs. There will be discussion of how drugs are developed and the process of administration, distribution, metabolism and elimination (ADME) which all drugs go through.
This course will be beneficial for a practising complementary therapist wishing to build on existing knowledge and to continue professional development and also as a foundation to a personal study of pharmacology.
Syllabus
Practical training
No practical training is required to complete this course.