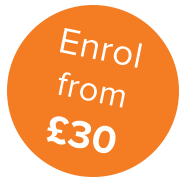 Arts & Crafts
Level: Personal Achievement
By successfully completing this course, you will:
Understand Arts & Crafts for personal interest or as a foundation for further study
Be awarded the BSY Certificate of Competence
You can study this course from the comfort of your own home; in your own time and at your own pace; with helpful support and encouragement from our friendly tutors.
Course overview
In these days of increasing leisure opportunities, many people are turning to Arts and Crafts for creative satisfaction and also as a way of embellishing the home, or making distinctively individual gifts. This exciting new course is designed to give a thorough grounding in many diverse techniques, to give confidence during those first steps into a new activity, and to stimulate fresh ideas for your own creativity.
Syllabus
Practical training
No practical training is required to complete this course.